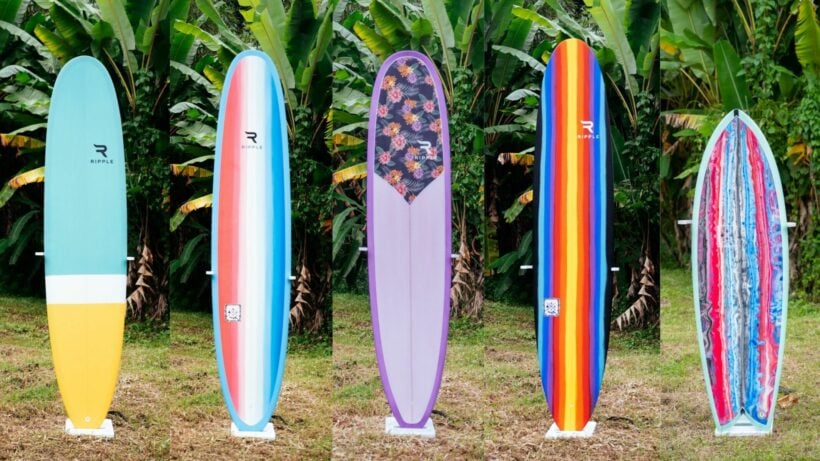 Are Surfboards Really Hotter Than Bitcoin?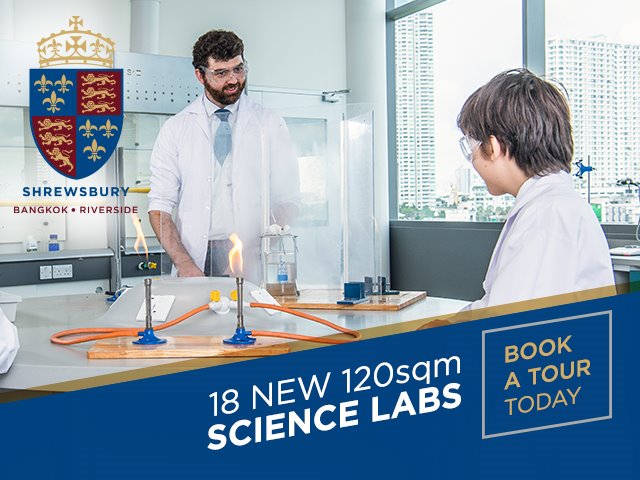 Sponsored article
I'm not sure what's harder to get your hands on right now – reasonably priced Bitcoin, or a new surfboard. With the current pandemic situation, there has been a shortage of surfboards as more surfers jump into the waves. When I was told last year that a new surfboard would take at least 9 months to arrive, my tongue came out of my mouth as my chin dropped to the ground! 9 months to wait for a new surfboard? Ahhh what am I going to get my surfer friend for Christmas now?
Hang on to your hats, you don't have to worry about finding the ultimate gift for your surfer girl or man. Ripple Surf Shop Thailand now has racks stocked with Bali designed boards in over 30 different models – longboards, shortboards and funboards. Plus, you can buy your board in 6 month installments with 0% interest!
Unless you got your head in the coconut shell, you couldn't have missed the explosion of the Surf Skating trend in Thailand. Even the little old ladies would jump off their hammocks to get their hands on a skateboard and go for a roll. This demand for skateboards has driven prices so high, with well-known skateboard brands selling for up to 40,000 baht. Skateboard companies in other parts of the world have had to post articles on their websites stating that if you contact us from Thailand, "we don't have skateboards in stock".
This board production and logistics issue could not have come at a worse time for Thailand's growing surf trend and popularity which saw its first real boom in the sport last year. Thousands of Thais mainly from Bangkok and the surrounding areas have since desperately saved their baht in preparation for a surf trip and head to the beach to get their hands on a new surfboard.
In 2012, we created a surf school, Talay Surf (formerly known as Skyla's Surf Club) after a surf trip to Hawaii. After being inspired by the surf culture there and also seeing how we could use surfing as a way to support community development here in Thailand, the surf school was born. Even more foaming than ever, this led us to open our own surf shop.
And so, Ripple Surf Shop Thailand was created on Surin Beach in Phuket. The shop is one of the few places where you can buy a new surfboard in Thailand. Just arrived and on the rack are 45 exquisitely designed shortboards, longboards and funboards. We also stock a range of used boards in all shapes and sizes which can be delivered to some of the upcoming surfing destinations in Thailand such as Hua Hin and Rayong. We are definitely worth taking a few friends and taking a ride to check out our boards before they go missing. Ripple Surf Shop also has surf accessories, beach wear as well as a range of SUP boards and foils to come.
We understand the financial issues people can have during these times, so we wanted to make sure surfers don't miss their surf trips to Thailand. We have therefore integrated payment options up to 6 months with the 6 major banks in Thailand, and this is also available with online purchases! Allowing people to always get their hands on a new surfboard.
Sadly, Thailand's top surf spots, Khao Lak and Phuket, have been stranded for most of the surf season in Thailand this year and have left thousands of eager surfers chomping at the bit to enjoy the thrill of surfing the waves. waves via social networks. Hordes will flock to the coastal surf areas to weave their way through the waves and will no doubt want to get a new surfboard. Now that the surf season is ending in Khao Lak and Phuket, the surfing is only just beginning in Hua Hin and Rayong.
Can the problem of the logistics of production and shipping of the boards regain some efficiency by the surf season of next year? Who knows? But one thing is for sure, these smart cookies will ensure that they secure one of the few new surfboards currently available in Thailand so that they don't miss a thing!
Ripple Surf Shop
53/3 Surin Soi 8, Surin Beach, Choeng Thale, Thalang, Phuket 83110
FB & IG @ripplesurfshop
LINE @ripplesurfshop