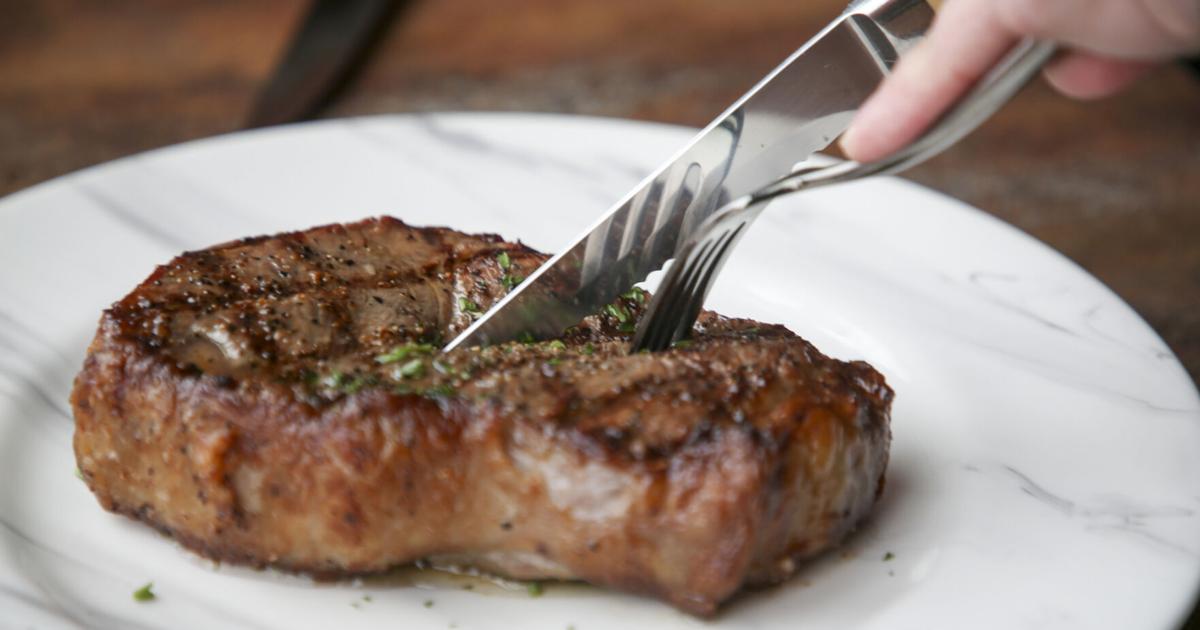 Best Restaurants of 2021: Rustic Chophouse offers delicious food in an intimate setting in BA's Rose District | Entertainment
Rustic Chophouse's menu is concise: seven entrees, two soups, three salads, and six steak choices, three of which are from the tenderloin. My dinner companion chose one of these last three, the 10 oz filet mignon ($42). He asked for it to be cooked well, although it was served as medium. But, after a bite or two, he admitted that he found the degree of doneness more than acceptable. The bite he shared was tender, with a hint of a salty crust that helped bring out the beef flavor.
We started the meal with the Smoked Duck ($16), two crispy latkes stacked with thin slices of lightly smoked duck breast topped with crème fraiche; a smear of blackberry jam on the plate added sweetness.
I also ordered the Creamy Leek and Potato Soup ($8), filled with tender cubed potatoes and sliced ​​leeks in a buttercream broth, topped with curly leeks, a drizzle of chive oil and a thick square of Parmesan cheese cooked in a crisp. I'll put it this way: I might come back just for the soup.
Of the 10 side dishes, my mate chose the Salt Crusted Baked Potato ($8), while I opted for the RC Corn ($9), which was whole grain corn and chipotle-honey bacon bits in a light cream sauce, and that easily served two.
The pork chop is listed under the chef's specialties, which also include a chicken saltimbocca ($24), a 'surf and turf' of small tenderloin and lobster tail ($75) and a Scottish salmon Wellington, which replaces the traditional fillet of beef with salmon. ($26).