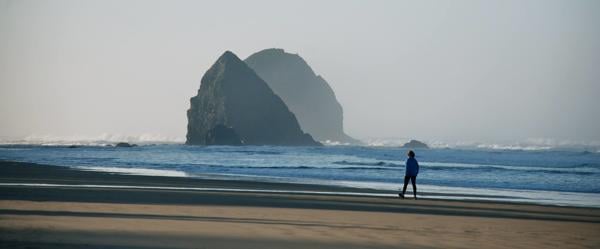 John Newman | Obituaries | cannonbeachgazette.com
John Henry Newman, 58, died suddenly on Sunday, June 19, 2022. John was born on June 19, 1964, in Glendora, California to his beloved father and mother, Herald Gerald Newman and Sesame Smith.
John is survived by his beloved wife Sandy; his sisters Kelly and Mary Newman; his brothers, Matt Newman, (Shawn), Buddy Harry Gerald Newman III and Will Moore; his sister-in-law Paula Mushrush (Russell), his nieces Megan Terry, Caitlin Terry, Lisa Williams (Jamie), Heather Hamilton (Waqar), Irene Allman and Jade Puschautz (Paul); his nephews Jeremy Hansen, Alex Newman, Kyle Terry (Kim). He is remembered by his Uncle Bob Smith and Aunt Lois, Uncle Rich (Valerie) and Aunts Diana Newman, Barbara Alfaro and Marilyn Korade and by countless beloved cousins ​​and friends across the United States.
Over the course of his distinguished career, John has gained immense recognition for his culinary expertise. He graduated from the Culinary Institute of America in New York in 1990. Early on, he worked at the prestigious Silks Restaurant at the Mandarin Oriental Hotel in San Francisco. In 1995, John became Executive Chef of the Stephanie Inn Dining Room in Cannon Beach. Over the years, Chef Newman has cooked several times at the James Beard House in New York. John was a four-time Tillamook County Iron Chef Black Box Contest Champion. He was also guest chef at the Capitol Holiday Tree Lighting Ceremony in 2002. In 2006, perhaps their crowning glory, John and Sandy opened Newmans at 988, which has won numerous accolades and is become an emblematic restaurant of the region.
John loved to teach and mentored many culinary students. As a culinary instructor at Seaside High School, John's students won the Oregon ProStart competition 2 years in a row sending them to national championships. In his heart, John truly loved giving back and showing how hard work, positive belief, and spiritual conviction can lead us to our dreams. Along with his wife, Sandy, they have mentored countless young people by cooking, surfing and volunteering with various organizations.
John was an avid surfer, and he surfed with friends from Bali to Morro Bay to the East Coast, often accompanied by his dogs, most recently his beloved Remy who passed with John. He had an endless passion and wanted everyone to experience the thrill of surfing. When we remember John, we can't help but think of his smile. He welcomed everyone the same – no matter who you were or where you were in life, high or low, rich or poor, the smile was always there. We love him so much for his giant heart and true humility.
John worked hard, was very serious about morality and had a code in life. He had a deep belief in God and His purpose. It is John's unique spirit, his caring heart that touches us so deeply and that we will remember forever.
In lieu of flowers, the family requests that donations be made in John's name to one of the following organizations: Seaside High School Scholarships (Seasidescholarships.com) or Cannon Beach Christian Culinary Academy (christianchefs.org), where they set up a future Culinary Fellowship in John's name or in Remy's name at your local animal shelter. A paddle surf outing is planned during the Surf Contest in Pacific City on September 17 and 18. Please contact Moments Surf Shop in Pacific City for more information, 503.483.1025.
A memorial service will be held later at the North Coast Family Fellowship in Seaside. John will be buried in Cayucos, California on the Central Coast with his mother and where John and Sandy first met and began their epic love affair.
A celebration of life will take place later in July.