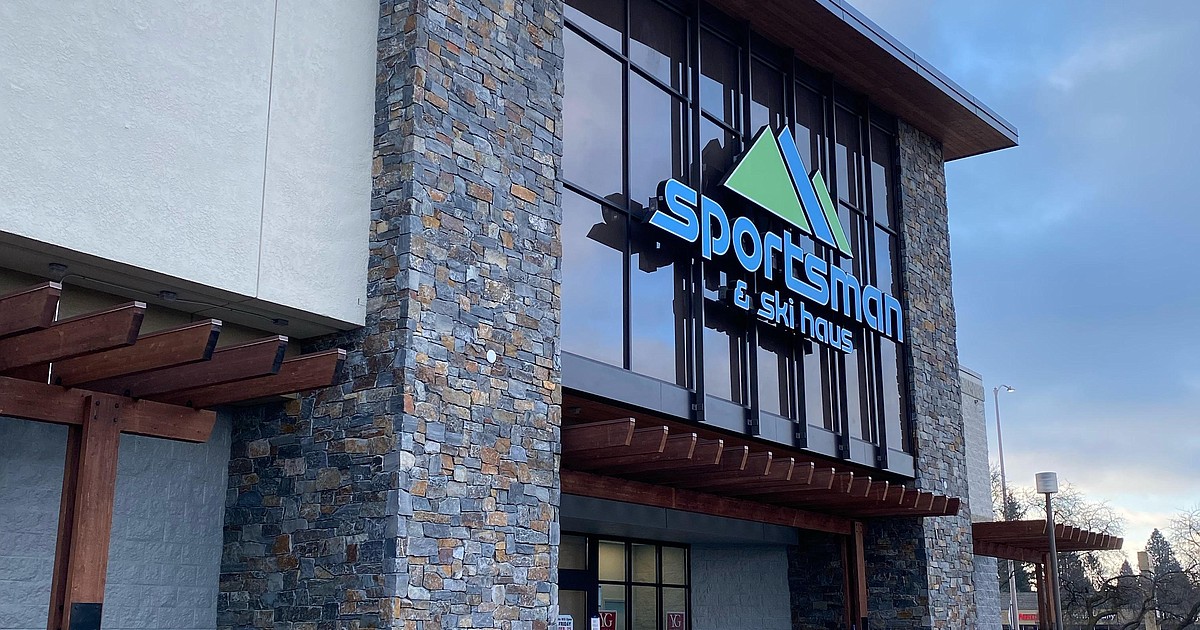 Relocation and expansion | Coeur d'Alene Press
Rebranded from Tri-State Outfitters, Sportsman & Ski Haus will open Friday in the grand old Shopko building at 213 W. Ironwood (east of US 95). It moves and expands from its original location on Sunshine Street.
Founded in 1968 in Kalispell, Mont., inventory includes quality sporting goods, apparel, footwear, new and used paddle boards, kayaks, canoes, skis, snowboards, snowshoes, sales and rentals for children and adults, demos, tune-ups, repairs, hunting (firearms and archery) and fishing tackle, tents, dehydrated foods, packable stoves and water filtration systems.
Hours of operation for the employee-owned store are 8 a.m. to 7 p.m. Monday through Saturday and 9 a.m. to 6 p.m. Sunday. Phone 208-772-0613. Visit www.tristateoutfitters.com.
The Garnet Cafe opens on Government Way
A much larger location than its old downtown building, the Garnet Cafe opened in the old Broken Egg building at 3646 Government Way.
Offering classic and not-so-ordinary breakfast, brunch and lunch, the place seats 106 people in large rooms and a bar. Take out is available.
Hours are 7 a.m. to 2 p.m. daily with owners Kristin Von Till and Paige Fink. The chefs are Mike Tonna and Jeff Van Allen. Phone 208-667-2729. Visit www.cafegarnetcda.com.
Garnet was founded and named after Idaho's state gem by Autumn and Viljo Basso who also started and named places after Idaho's state articles, the Syringa, the blue bird, the monarch butterfly and the white pine. Idaho star garnet is usually a dark purple or plum-colored stone with four spokes in the star and is found only in Idaho and India.
Good N Baked opens at Silverlake Mall
With sweet rolls and sourdoughs as popular items, Good N Baked opened in the southeast side of the Silverlake Mall food court.
Ashlie and Tyler Goodin (with their daughter Bella), owners of local family bakeries, pick their own blueberries and have freshly canned apples and farm-fresh eggs.
Hours are 10 a.m. to 3 p.m. (unless full earlier) Wednesday through Saturday. Home delivery and pre-order pickups are available. Visit www.goodnbaked.org.
Start of construction of the Appleway buildings
Two one-story 3,200 square foot buildings are being constructed for commercial use between Baskin-Robbins and Surf Shack Burgers on Appleway.
They will contain four commercial spaces including one planned for a wellness bar with drive-thru. For information on other spaces, contact owner Chad Oakland at 208-704-2000.
Now the Tidbits
Heart of Home Health is now on Hess Street in Hayden.
Companies that will be in the new Lucille building at 2605 N. Fourth St. are Northwest Construction Management, Align Yoga Studio, Refined Salon, Heirloom and Stylus Wine & Vinyl Bar.
Watch for The Manna Shop at 510 Sherman (the former Christmas At the Lake place).
Post Falls RV Campground is under construction at 70 W. Cabelas Way between Cabela's store and State Line Walmart at The Pointe at Post Falls.
Many of the 16 lots are available in the planned Prairie Crossing shopping center at the northeast corner of Highway 41 and Prairie Avenue.
A hamburger restaurant and cosmetics salon will be located in the new building at Fourth and Lakeside.
A new building for Etco Services is under construction off Huetter north of Seltice and I-90
The PACR office building is under construction at 1857 W. Hayden Ave.
Breaking Bread Bistro will be where Davis Donuts was at fourth and best.
Now busy at the new Hayden Dairy Queen, sisters Jessica Bain and Amanda Buchanan helped their father with the DQ at Rathdrum.
A sign on Wayne Drive in Hayden reads "Future home of Blue Chip Chiropractic".
The Open Arms Real Choice Clinic will move from 1800 Lincoln Way to 8056 N. Wayne in Hayden.
Metro Express Car Wash is building a large new location at the northwest corner of Highway 41 and I-90.
The Mill will be a four-storey mixed-use building at Government Way and Mill Avenue with retail on the ground floor and 43 apartments above.
Consign Furniture has a "coming soon" sign southwest of the US 95-Lancaster Road intersection.
An express outdoor car wash is being built in the 3400 block of Seltice in Post Falls.
Major changes are coming to the Greenbriar Inn & 315 Kitchen under new ownership at 315 Wallace Ave.
The Rebel Junk Shoppe at 2424 N. Fourth St. will be expanded to a streetside location.
Cornerstone, a four-story commercial and residential building, is under construction in Riverstone.
Bruchi's quick service restaurant is planned for a new building north of the corner of Highway 41 and Mullan Avenue.
The former Ugly Fish restaurant building will be a Berkshire Hathaway Realty in Riverstone.
Watch for the construction of the Vantage Point Brewery across from Michael D's Eatery on Coeur d'Alene Lake Drive.
A Sweet Lou's restaurant, Dollar General store and Grease Monkey auto store will be located at the Athol crossings.
CdA Kids Dental will be at 1341 N. Northwood Center Ct.
TownePlace Suites by Marriott Hotel is being built where the Outback Steakhouse used to be, at the southeast corner of I-90 and Northwest Boulevard.
Several steel storage buildings will be constructed at 3758 W. Hanley Ave., (near Atlas Road) for Hern Ironworks.
A Capriotti's Sandwich Shop will move into the old Chipotle Mexican Grill building at 305 W. Appleway.
A Sarah Hamilton FACE seat will be at 2120 Northwest Blvd.
A new commercial and residential building, Midtown Center, is under construction at 821 N. Fourth St.
Watch for major changes with the Burger Bunker and Bunker Bar on Spokane Street in Post Falls.
Watch for a new Numerica complex at 1250 Ironwood.
A new gas station-convenience store will open soon in the northeast corner of Atlas in Seltice.
A large storage complex and new headquarters for Steel Structures of America is being built near Highway 41.
The Den will be a new tavern at 761 N. Idaho St. in Post Falls.
My Nails & Spa will be on Canfield Avenue.
The CD'A Corner Store adds a kitchen and tables downtown.
Coeur d'Alene Nissan will have a major addition to its building near Highway 95.
The Mountain Goat Lounge is under construction and is connected to the downtown Moose Lounge.
The Post Falls Pavilion food court will be near the intersection of Highway 41 and Horsehaven.
Probably a third of the vehicles in northern Idaho are pickup trucks. In England, I haven't seen any.
Contact Nils Rosdahl at [email protected]