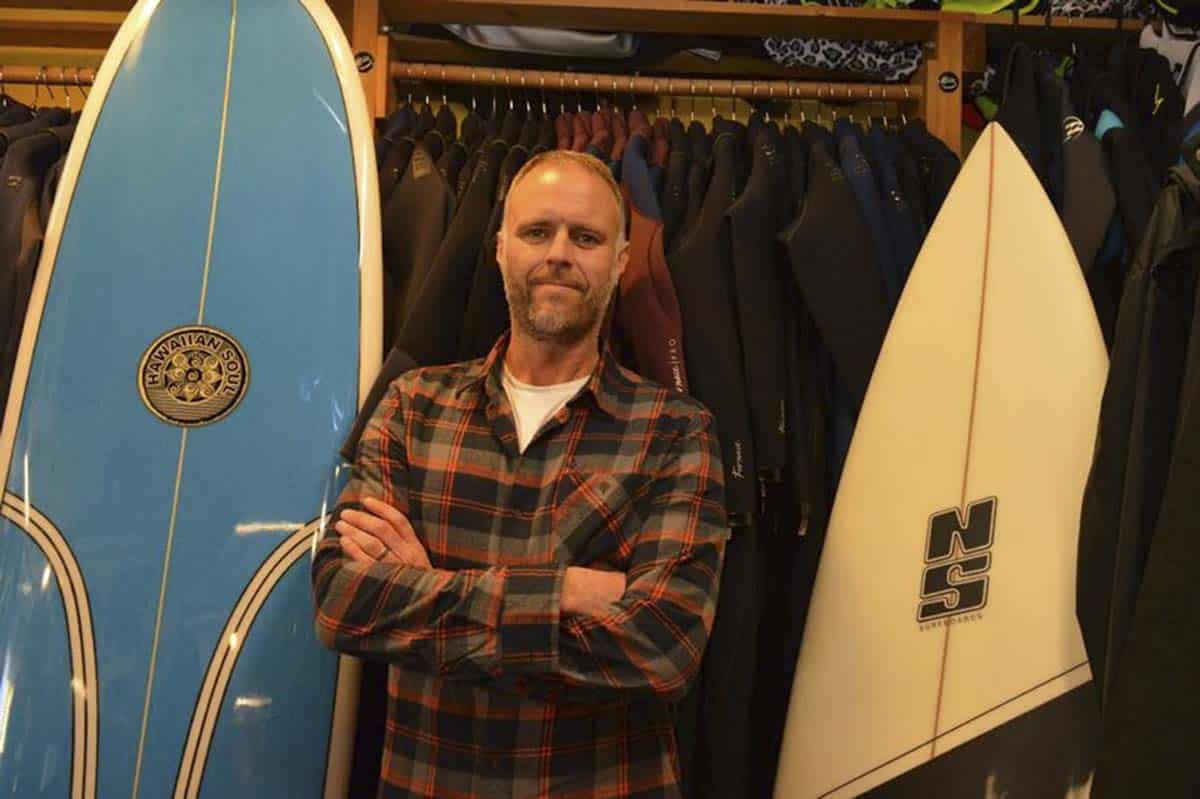 Richard Monk Paddle Out/Tribute – Carvemag.com
The South West Surf community has lost a legend with the sudden passing of Richard Monk, owner of Saltcity Surf Shop, Fore Street, Exeter. Our thoughts are with his family at this difficult time.
The news of Rich's passing hit hard, as seen in the torrent of tributes currently on the Saltcity Facebook page, Rich was much loved, a friend, fellow surfer and confidant to so many and he will be sorely missed. A paddle to honor his memory during one of his local breaks, Dawlish Warren, was held at 7.30am this Saturday July 23.
A recent post on the Facebook page read as follows
"He was central to life on Fore Street Exeter, with his Ocean Blue/Saltcity shop outfitting surfers for over 30 years, but he was more than a shopkeeper, son, brother, father, friend and a neighbour. He was always kind and supportive to many of us. We would love to invite everyone to take a moment on Saturday July 23, 2022 to say goodbye to Rich.
Some of the tributes left on the Facebook page include:
"I'm completely lost with this recent article, about a great man. Sincere condolences to the family. Rip man. We will miss you a lot for sure!!!
"In total shock, Ritchie Monk, the most laid back, kind and caring man I've ever met. So glad we got to spend time together. I will cherish every minute of it and be so sad that I won't be able to do it again. You were loved by so many people.
"I will miss him so much, his flip flops, his rainy day discounts, his spirit, his friendship. We love you Rich, Monkey, SaltCity man… xxx.
And let's not forget his legendary hugs!
Rich in RIP.