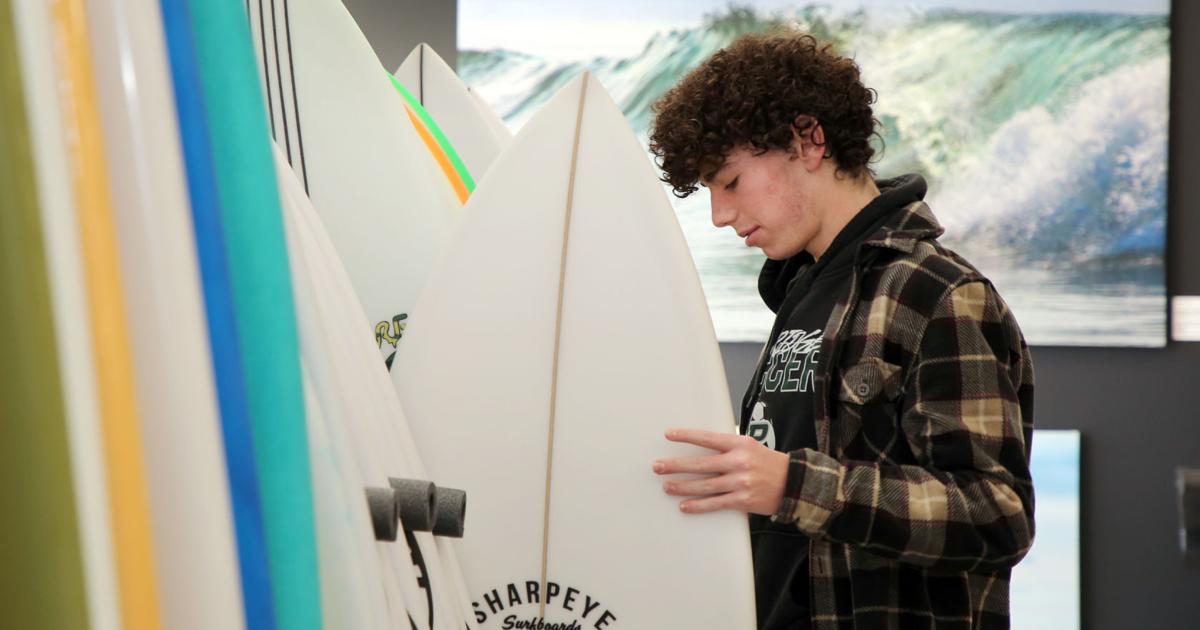 The surf may be different from island to island, but the culture remains the same | Local News
BRIGANTINE — From professional surfers to baby "groms" and from island to island, Jersey Shore surf culture may change, but one thing seems universal: Surf shops are like a second home for surfers.
So whether you're in Brigantine, Ventnor, Ocean City, or Cape May, stores like Brig Surf Shop and Heritage Surf and Sport are hotspots for surfers when they're on land.
"Surfers like to stop by their local surf shops. It's like home," said Bob McClay, a Brigantine real estate agent for nearly a decade.
Brigantine Island has become a popular surfing spot for visitors and locals alike.
"We have great surfing and an amazing surfing community. From the youngest to the oldest, Brigantine is a really neat surfing community. The island itself creates it," said McClay, who has been a resident of Brigantine since 1974.
McClay went to the Brig Surf Shop on a Saturday morning to support his friend, Mike Freihofer, at the Brig Surf Shop's grand opening, after tearing up some waves on the island's pier.
"I think it will be a great addition to the island and give people more choices for their surfing lifestyle," McClay said of Big Surf Shop, which in the weeks since it opened the weekend Presidents Day weekend has already become a meeting place here.
Opening his first surf shop on an island where surfing is as common as breathing was a no-brainer for Freihofer, 56, from Northfield, who has been in the surf industry for more than 40 years.
"I can't think of another beach community that loves its community and its beaches as much as Brigantine. The surf culture is so different here in the way they embrace the beach," Freihofer said. "It's really hard to quantify, but everyone at Brigantine loves the beach here. I mean, they really like the beach. A bit like Ocean City with their Boardwalk.
Freihofer, who has been an avid surfer since high school, said he wanted his store to reinforce the island's distinctive surf culture by providing surfers with a warm and welcoming environment with a spacious, pressure-free atmosphere.
They even have a lounge area where customers can relax, read surf magazines, or just enjoy the positive vibes of the shop.
Freihofer learned hospitality lessons to "always care for people and welcome everyone" from his mentor, George Gerlach, the founder of Surfer Supplies in Ocean City. Gerlach launched Freihofer into surf retail when he was 16. A picture of Gerlach hangs in an ornate frame inside the Brig Surf Shop as a tribute to his teacher.
Gerlach died in 2011, but Greg Beck, co-owner of Surfer Supplies in Ocean City, and his business partner Andrew Funk are "preserving what George built," according to the store's website.
"George was a very special man to a lot of people and helped start the surfing scene here in this area," said Beck, 56, a resident of Ocean City.
Gerlach founded Surfer Supplies in 1962, after bringing his homemade wooden surfboard to the beach in Ocean City and generating a large crowd of spectators as he rode the waves.
This sparked interest in surfing in Ocean City when surfing's popularity grew in the United States in the 1960s.
Gerlach became known "as an honest and capable surfer/entrepreneur" in the area, which is one of the reasons Beck said the store has been in business for so long and people keep coming.
"George was always responsive to an individual's needs and enjoyed his interactions with customers. The relationships you create with people and customers are great fun," said Beck, who worked at Surfer Supplies with Funk before buying it in 2006.
Beck said people visit the store because the store continues to be "welcoming, organic and very welcoming."
"A lot of people like to hang out here. They share the passion for a great surf session. Maybe they'll come after surfing and say how beautiful it was there, the dolphins were swimming, you know, just sharing the positive energy among other interactions, but that's just one things that people do when they come here. They are going to share," Beck said.
Randy Young, owner of Heritage Surf & Shop in Margate, said that as well as providing surfers with surfboards, surf gear, clothing, shoes, sunglasses, in-store repairs and other products/services related to surfers, the shop hosts different events to stay connected to the community.
This includes events where a pro surfer comes to tell and talk about a movie they surfed in, and free movie nights with drinks and snacks in the store yard.
The store has also created a club for surfers of all ages and skill levels that offers lessons, competitions, camps and trips.
Groms, a term to describe young surfers, enjoy hanging out in the store and looking at things, Young said. That hasn't changed for surf aficionados since Young's childhood.
Young said newer generations also often visit the store to watch movies or try out a new demo product. The store is also affiliated with Stacey's Surf and Paddle, which gives store customers, especially new surfers or those with an interest in surfing, the opportunity to attend Stacey's Surf Camp, private surf lessons and lessons. group surfing in the area.
All seemed to agree that depending on where people go to surf, surf beaches can vary from how many beaches there are to how crowded they are, but surfers still bond by surfing together.
"It's like a family here. People surf together and become friends," Young said of the surf culture in the area. "A lot of times people have different personalities, but if they surf together they become friends."
Brig Surf Shop in Brigantine
Brig Surf Shop
Brig Surf Shop
Brig Surf Shop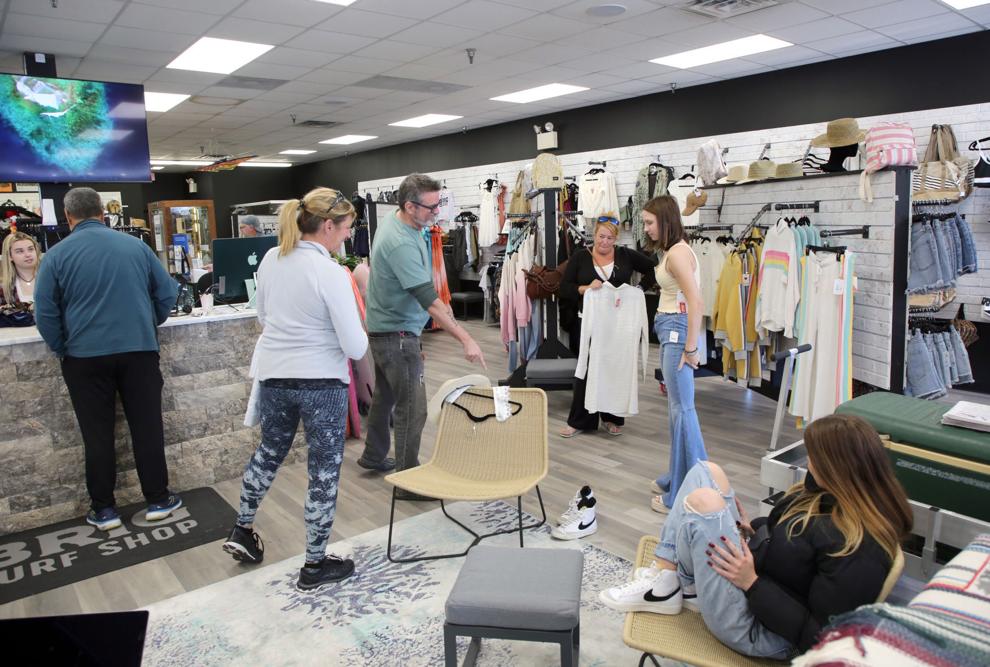 Brig Surf Shop
HIDE VERTICAL GALLERY RESOURCE TITLES
Brig Surf Shop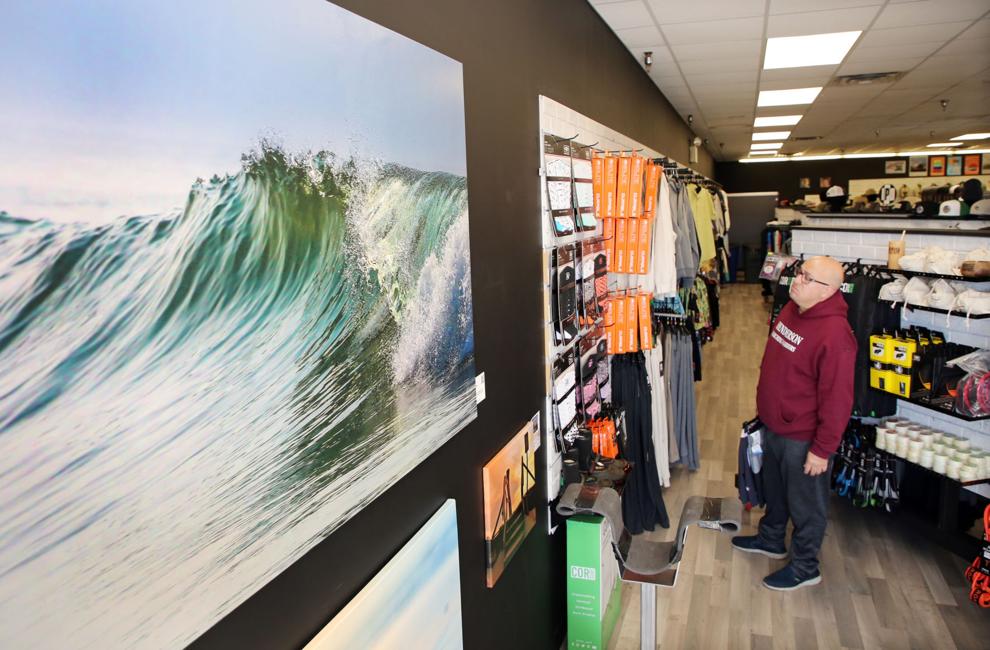 Brig Surf Shop
Brig Surf Shop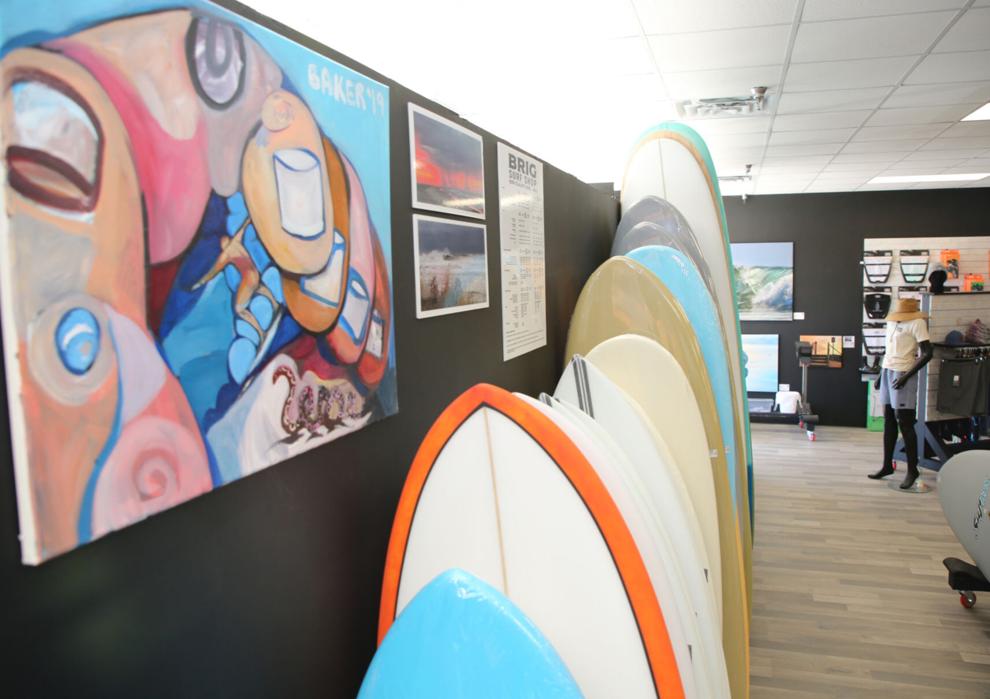 Brig Surf Shop
Brig Surf Shop
Brig Surf Shop
Brig Surf Shop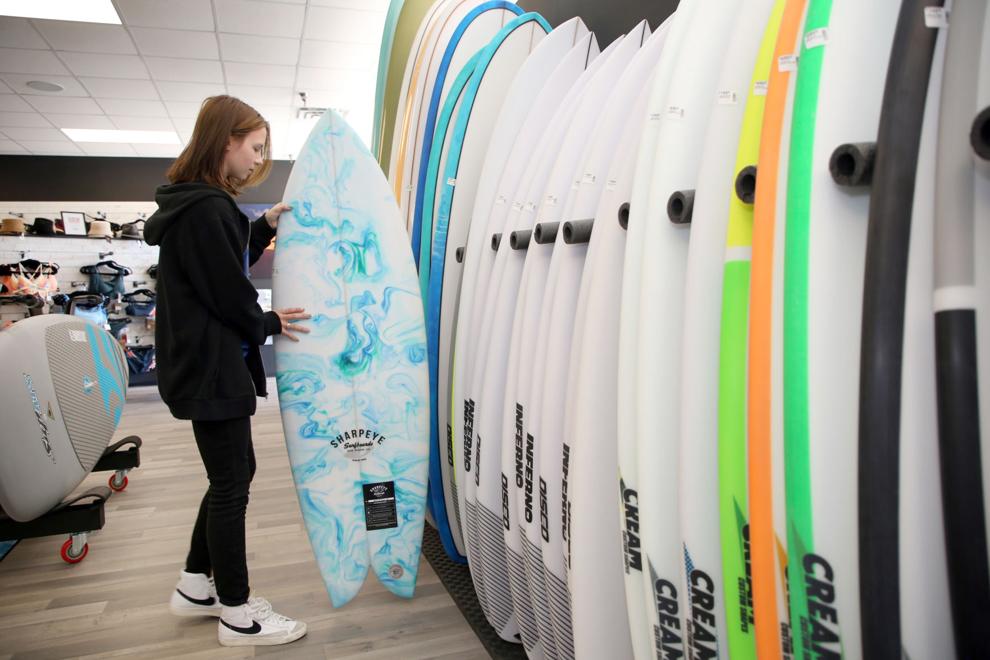 Brig Surf Shop
Brig Surf Shop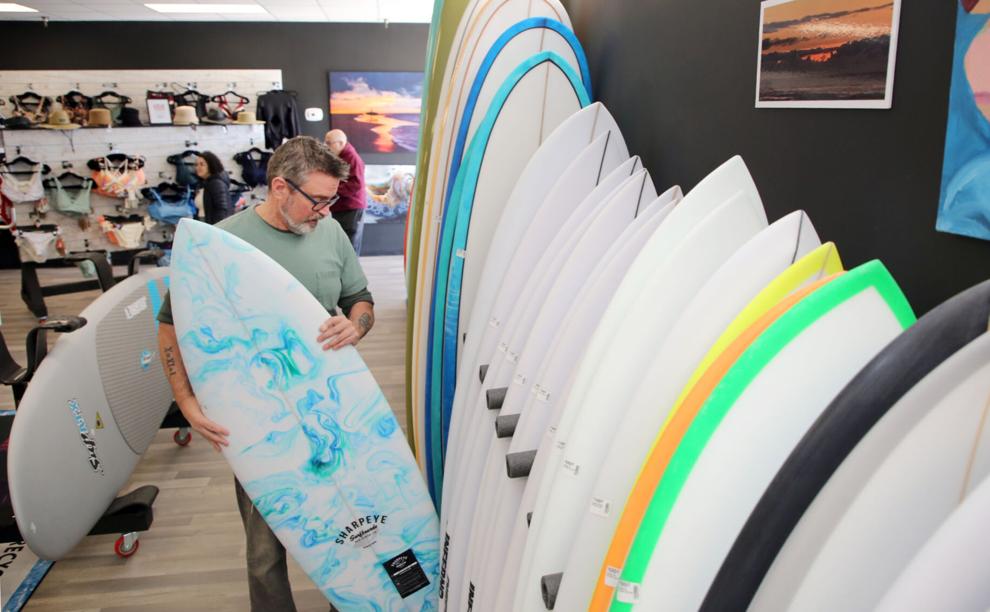 Brig Surf Shop
Brig Surf Shop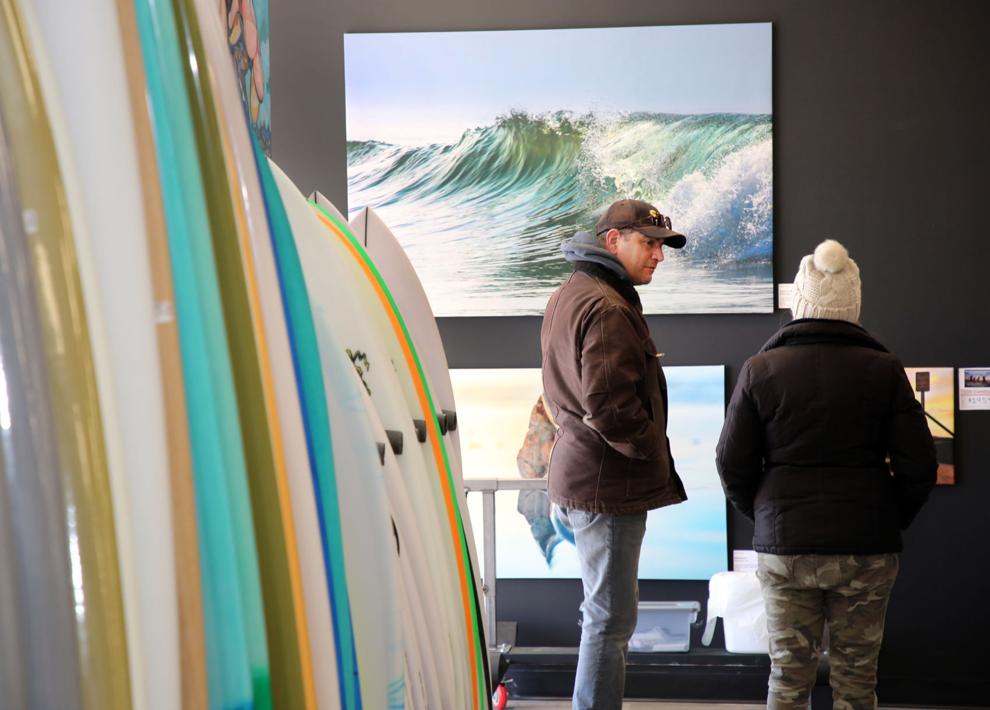 Brig Surf Shop
Brig Surf Shop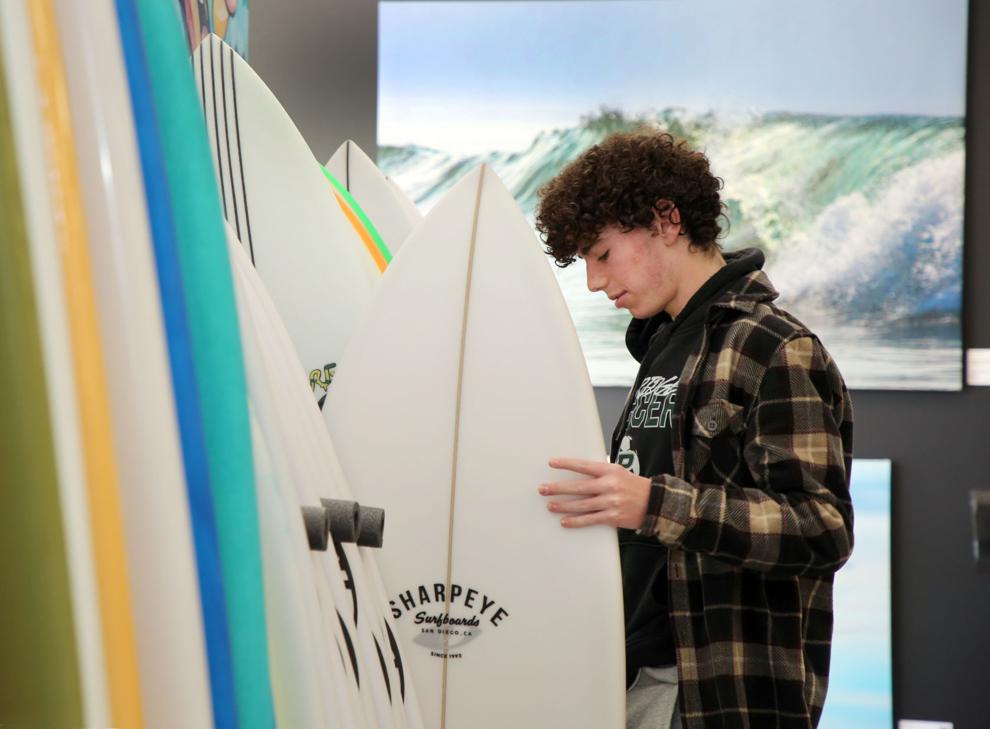 Contact Selena Vazquez:
609-272-7225